Cal Sans – Free Sans Serif Typeface
Cal Sans is a geometric sans-serif tuned for display, that is, large point sizes. It is an Open Source typeface to adorn the headlines and interfaces.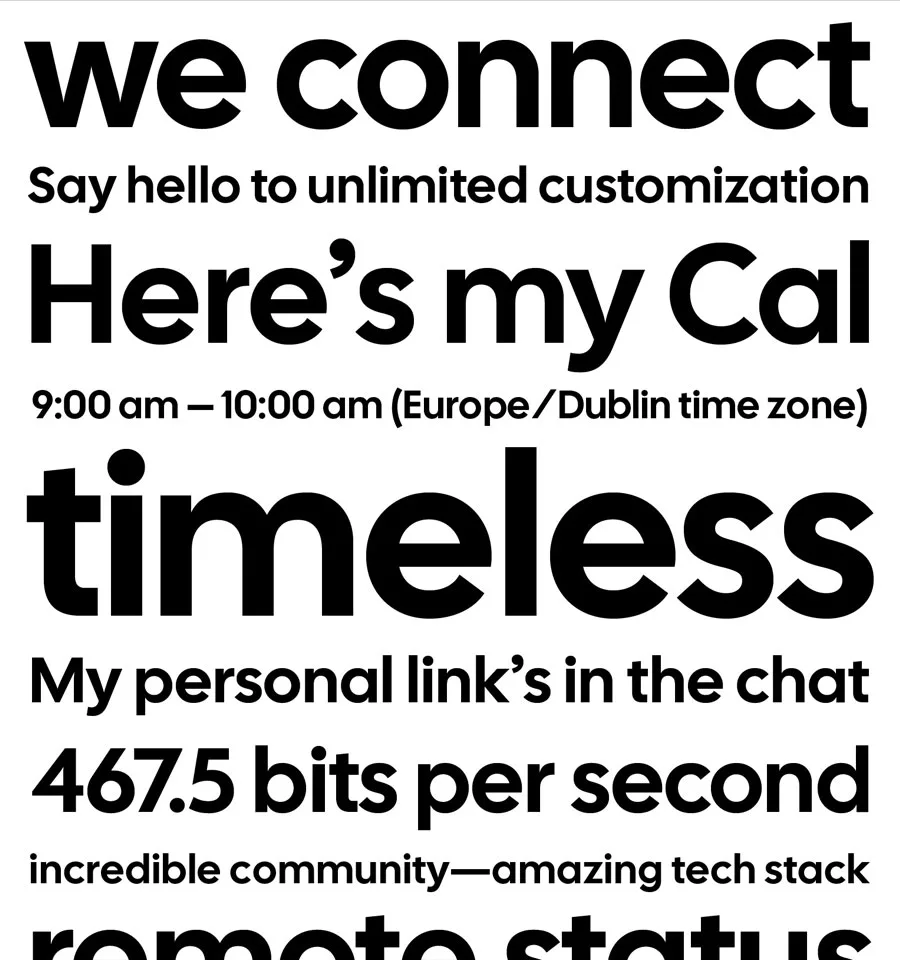 Call Sans Font Family
While the default design is ahistorical, there are historical design options. Using Stylistic Set 01 (ss01), Futura-specific alternates can be deployed. Including diacritic variants, there are 48 alternates for this set.
Detail
In celebration of Futura's geometrically extreme ligatures, Cal Sans has an experimental approach to ligatures; Stylistic Set 02 (ss02) is identical to ss01 but combines eligible letters as historical Futura ligatures.
Design Philosophy
We have created the design of Call Sans for display, and it is currently a single static font. This Call Sans design approach is unusual for its texture and default typography. We kept the space of letters very close for the tight headlines "out of the box." For more minor subheadings, we can apply positive letter spacing.
There are currently no other Open Source geometric sanserifs geared as intentionally for "tight but not touching" typesetting—as it is more labor-intensive to produce with accurate texture. But for typesetters, the results would not be as consistent if they would letter space another design as tight as Cal Sans.
Free Design Resources
Unlock a world of creativity with uur Free Design Resources. Are you a passionate designer, a creative enthusiast, or a budding artist looking to enhance your projects without breaking the bank? Look no further! Dive into a treasure trove of free design resources that will supercharge your creativity and take your work to the next level.
Mona Sans works well across product, web, and print.