Hasköy – Free Open Source Sans-Serif Typeface Family
Hasköy is a stylish free open-source variable sans-serif typeface family. Hasköy font has powerful OpenType features, and each weight includes Latin-extended language support, stylistic alternates, fractions, tabular figures, arrows, and more.
Opentype Features
Standard Ligatures, Fractions, Numerators, Denominators, Scientific Inferiors, Superscript, Subscript, Proportional Figures, Tabular Figures, Slashed Zero, Stylistic Sets (SS01–SS04)
Detail
Hasköy font family includes Latin Vietnamese, Pinyin, and all Western, Central, and South-Eastern European language support.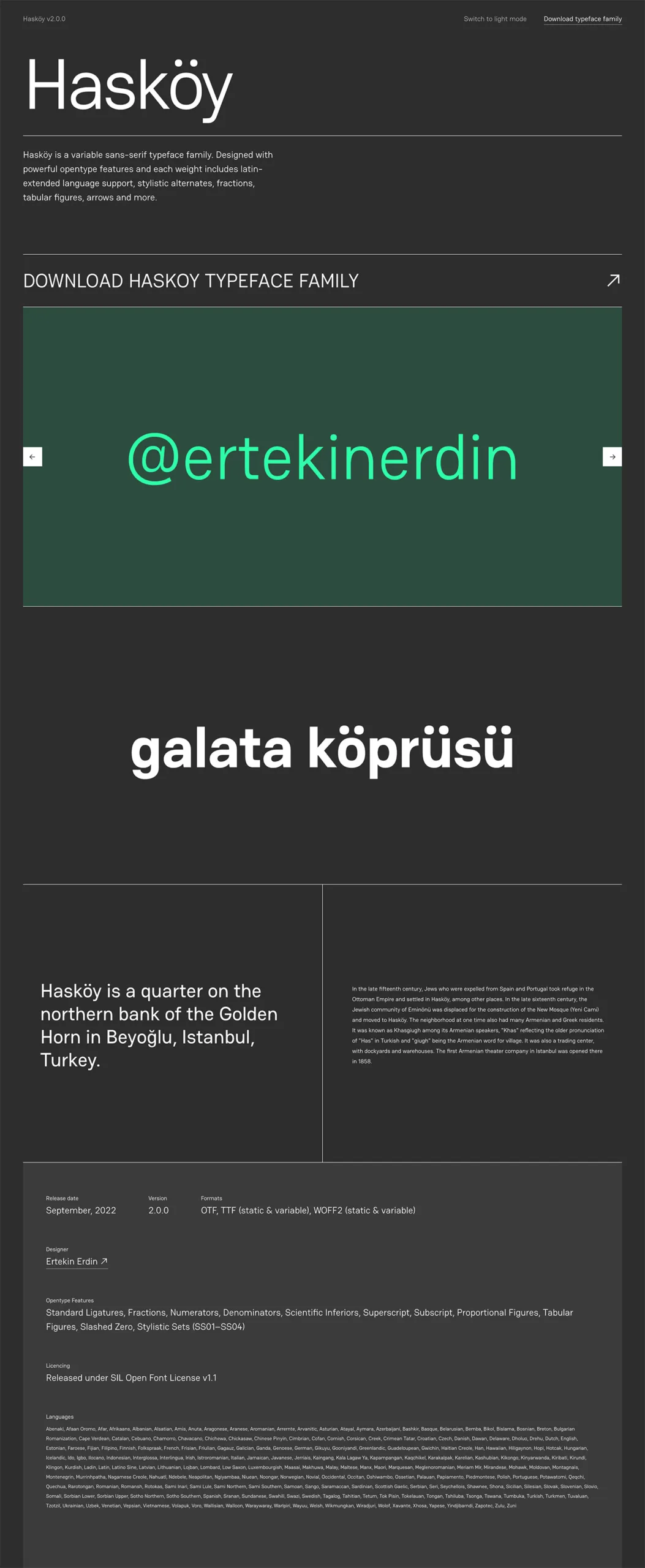 Building the Fonts
The font is built using fontmake and gftools post processing script. Tools are all python based, so it must be previously installed.
Free Design Resources
Unlock a world of creativity with uur Free Design Resources. Are you a passionate designer, a creative enthusiast, or a budding artist looking to enhance your projects without breaking the bank? Look no further! Dive into a treasure trove of free design resources that will supercharge your creativity and take your work to the next level.
Mona Sans works well across product, web, and print.