Inter – Free Open Source Font Family
Inter is a typeface carefully crafted & designed for computer screens. Inter features a tall x-height to aid in the readability of mixed-case and lower-case text.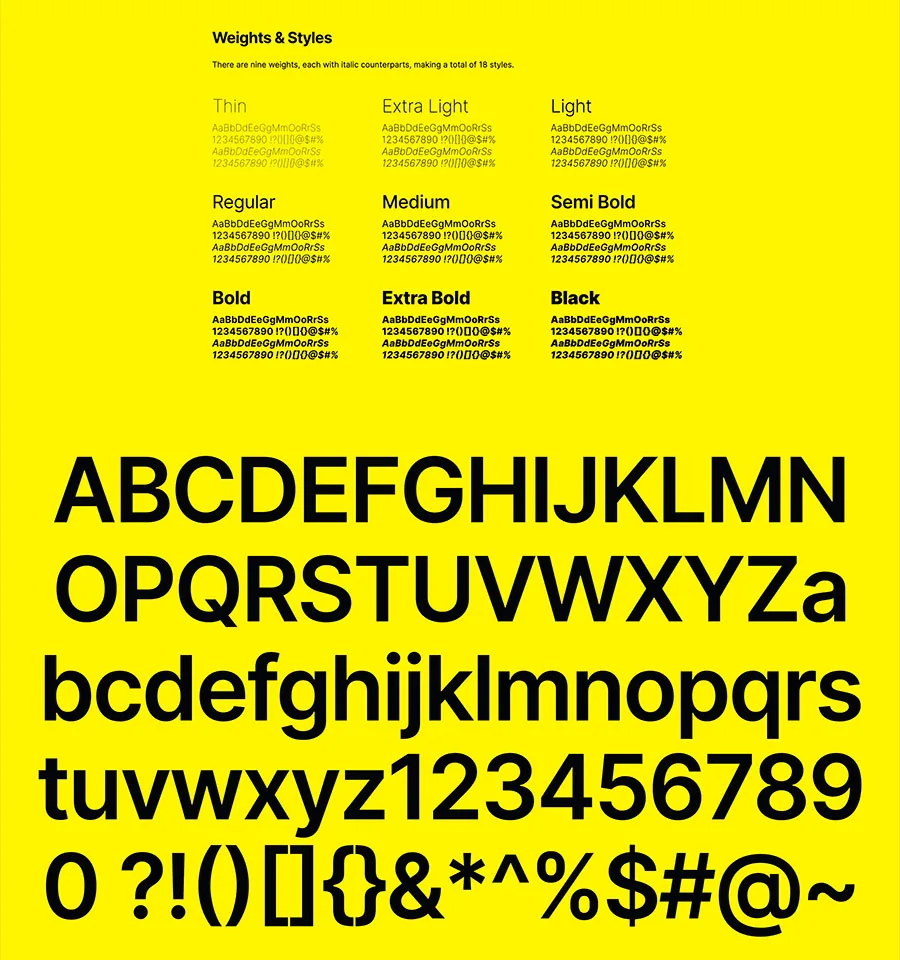 Inter Font Family
Inter is a variable font with several OpenType features, like contextual alternates that adjust punctuation depending on the shape of surrounding glyphs, slashed zero for when you need to disambiguate "0" from "o", tabular numbers, etc.
Detail
The Inter is a free, open-source font family with 2.5K Glyphs, 18 Styles, and 33 Features. There are nine weights, each with italic counterparts, making 18 styles. Additionally, a variable font is a variable! Mix and match the weight and italic angle, forming theoretically infinite variations.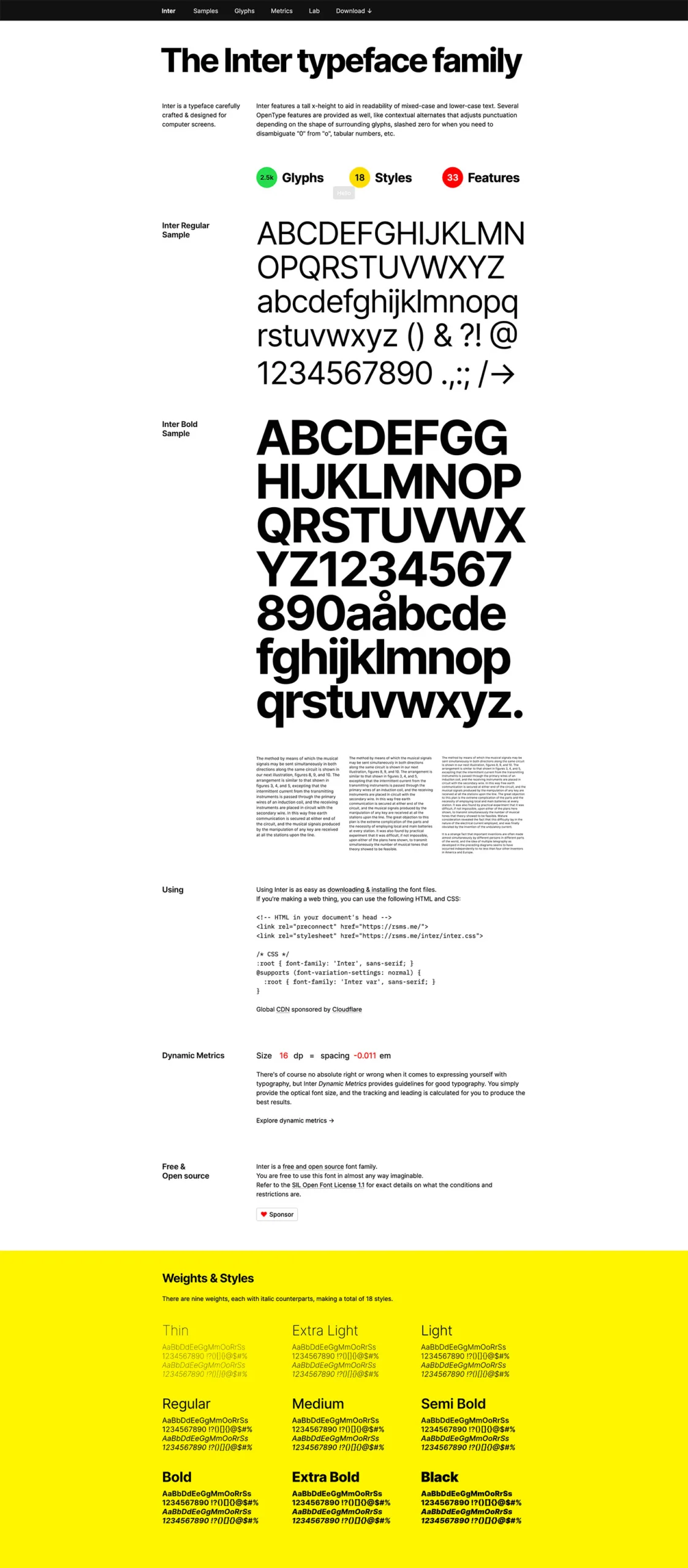 Design
We can classify Inter as a geometric neo-grotesque, similar in style to Roboto, Apple San Francisco, Akkurat, Asap, Lucida Grande, and more. Creators have made some trade-offs to make this typeface work well at small sizes:
Early versions of Inter were not suitable for huge sizes because of some small-scale glyph optimizations (like "pits" and "traps") that help rasterization at small sizes but stand out and interfere with large sizes. However, Inter works well at large sizes today, and a Display subfamily is in the works for huge "display" sizes.
Rasterized at sizes below 12px, some stems—like the horizontal center of "E", "F", or vertical center of "m"—are drawn with two semi-opaque pixels instead of one solid. This is because we "prioritize" (optimize for) higher-density rasterizations. If we move these stems to an off-center position—so that they can be drawn sharply at e.g. 11px—text will be less legible at higher resolutions.
Free Design Resources
Unlock a world of creativity with uur Free Design Resources. Are you a passionate designer, a creative enthusiast, or a budding artist looking to enhance your projects without breaking the bank? Look no further! Dive into a treasure trove of free design resources that will supercharge your creativity and take your work to the next level.
Mona Sans works well across product, web, and print.